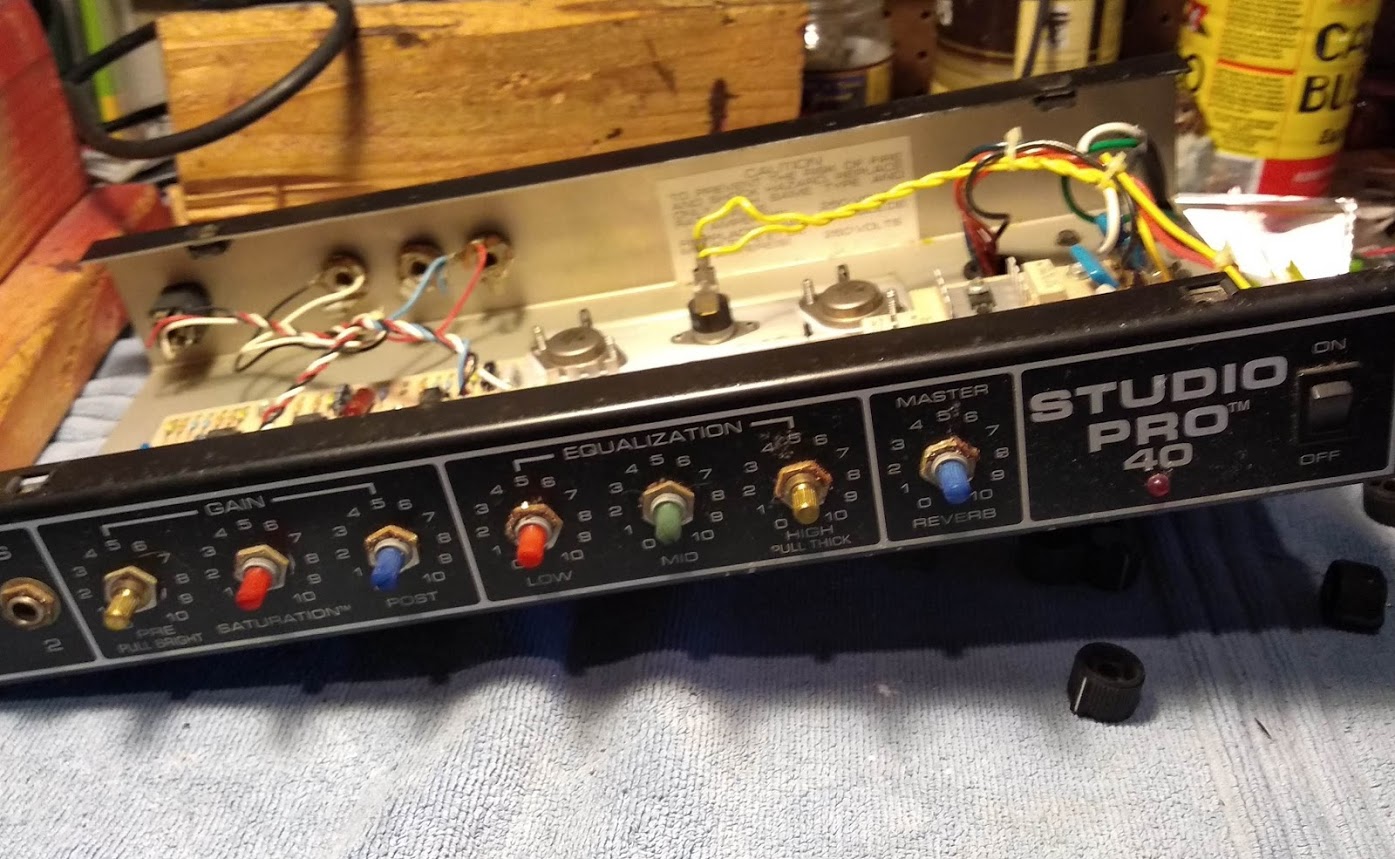 I've finally gotten around to start working on the Peavey Studio 40 to tube amp conversion.
Pulled the chassis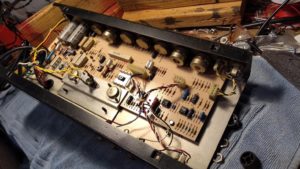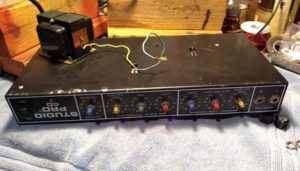 Then took appropriate action.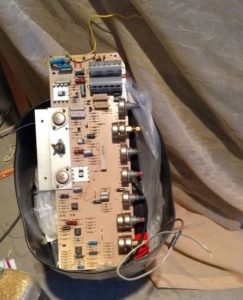 It looks like my usual 30 row turret board will fit OK.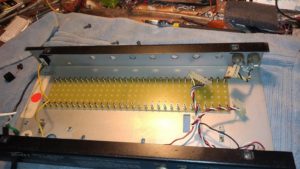 I put in a speaker to just see how things will fit in the cabinet.
This is with a Antek PT and a MPS output transfomer. The pots are were the tubes will go. It looks like it will just fit.