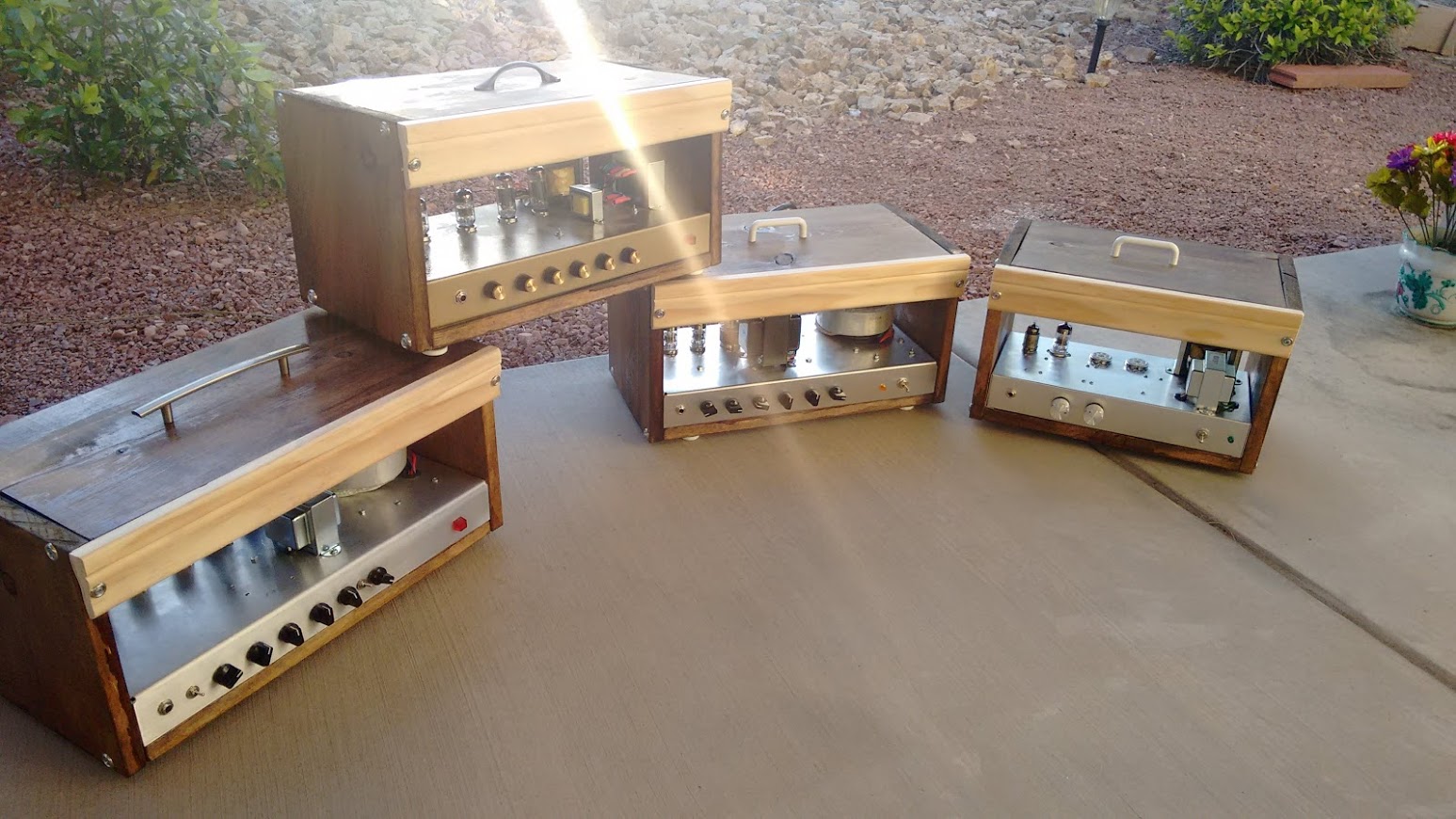 I recently built some cabinets, and I use that term loosely, for some amps that were out in my garage with nothing to wear.
I did my usual box with floor molding and drawer pulls.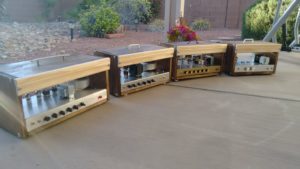 From left to right is the Cesspool, Hell Catcher, 6F4P Plexi and the GA-40 Lite.