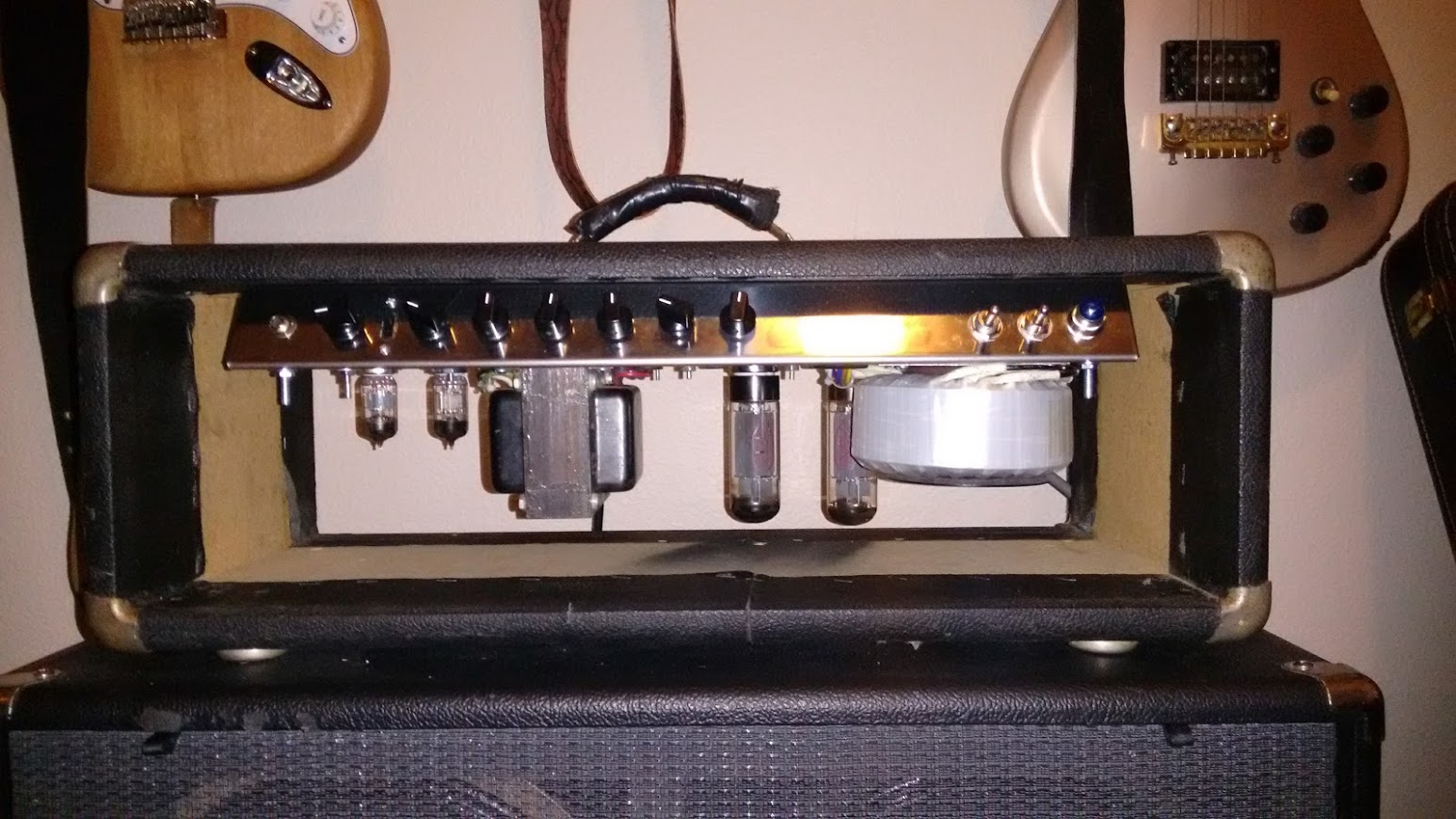 A few weeks ago one of the Ruby EL34s that was in the Rockhead bit the dust so I went looking for a replacement pair. I came across a deal for JJ El34s, 12 bucks a piece so I went for it.
I put them in a biased them up a 70% and I have to say they are a bit of a disappointment. I am really noticing a drop in the amount of low end the amp puts out now. I've used Electro-Harmonix EL34s in the past and have been happy with them. The JJs might be good for an amp that has an excess of bass but in the Park it's less than ideal.
I think I'm going to try changing the .001uF cap on the PI entrance to .002 to try and regain some if the low end. I'm basically cheap and changing a cap is cheaper then another set of tubes.