So I finished up my latest amp. It's a loud one more or less inspired by the Park Rockhead 1210/1240.
This is the schematic I went from.
I'll do a longer write up of it at some point but for now, suffice to say, I went mostly from the schematic but not always.
So here is the schematic: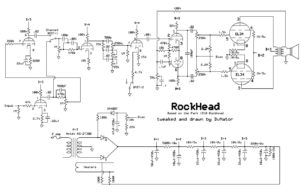 I like the flea market Frankenstein look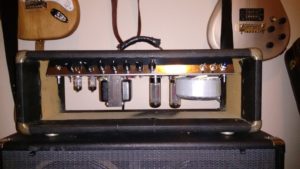 And a couple videos:
Clean channel with a Telecaster

Gain channel with a Les Paul

Higher gain setting with a Les Paul